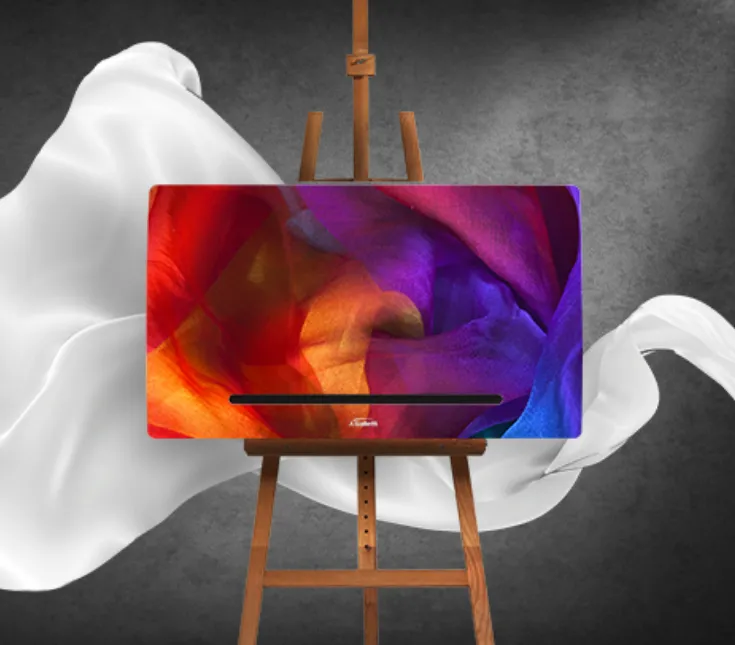 Art-U fan coils
Air-conditioning becomes art

Galletti once again takes a decisive step forward in the field of technology and design with the release of a new series of fan coil units - ART-U Canvas. The front panel of the fan coil is fully customisable. How would it look like? It is entirely up to you!

ART-U series represents new, innovative devices. Thanks to a slim housing with a depth of only 10 cm and an unusual line, ART-U fan coil units meet the highest standards set for air-conditioning devices.
designed to offer lifetime performance and an elegant look
units with innovative design and only 10 cm in depth
units available in version with BLDC inverter fan motor
low energy consumption
tangential fans made of ABS
possibility of integration with ERGO system
current washable filter made in honeycomb technology
Awards for ART-U
In 2019, the Art-U fan coil series won a prestigious award in the International Archiproducts Design Awards 2019 competition. The jury was composed of 60 members of world-renowned architects, journalists and marketing specialists. Art-U was nominated in the "Construction" category and immediately attracted attention with its minimalist form. It was selected from 700 products and more than 400 international brands.
The ART-U fan coil unit has also received the prestigious Red Dot 2020 award in the "Product Design" category.
For over 60 years, the Red Dot Award: Product Design has been awarded annually to products that combine innovative technology, perfect appearance and high quality of workmanship. Red Dot is one of the most prestigious industrial design competitions in the world.