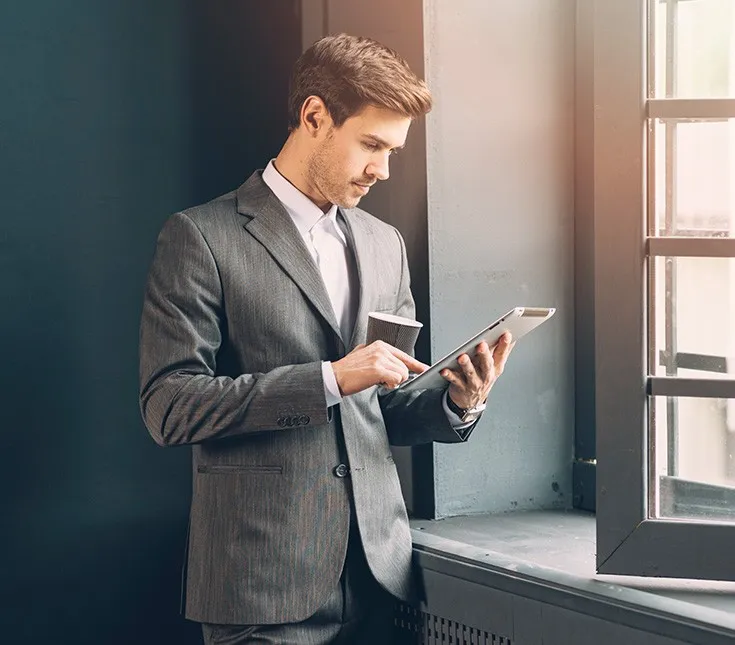 About-company
Nabilaton is the official representative of HVAC brands in Poland.
We offer numerous modern solutions.

Nabilaton Sp. z o.o. has been present on the Polish market of HVAC devices since 2011. The company provides its Customers with modern solutions to heating, ventilation and refrigeration. Nabilaton stands behind the top quality, precise craftsmanship and attention to detail. The company's primary task is promotion, sale and transfer of know-how in scope of products from the wide offer.

Nabilaton Sp. z o.o. is the General Representative of GALLETTI and REMAK brands in Poland as well as distributor of HIREF, THERMOSCREENS, MIDEA and THERMOCOLD devices. It is also the owner of NOXA air-conditioning appliances.

Nabilaton units represents a combination of modern technology, complex applications and green solutions. Products sold by the Nabilaton company offer not only high energy efficiency but also quiet operation, easy installation and high comfort of use.
With passion and enthusiasm we strive to achieve better and better sale volumes. We constantly work on increasing quality of services, which leads to increased customer satisfaction.
We have a wide offer:

Heat pumps
Units based on the proven technology, available in air-to-air and air-to-water combinations, successfully act as a unique source of heat even at outdoor temperatures down to -30 °C.

Air-conditioning systems
They have very good performance parameters. The cooling and heating functions provide thermal comfort in every space, regardless of the season.
Chilled water units
Galletti brand offers air or water cooled chillers and reversible heat pumps designed for indoor as well as outdoor installations.

Fan-coils
They are designed to maintain the room temperature. These series include cassette, ducted, wall-mounted and floor-ceiling units. Compatible with 2- or 3-pipe systems, in heating & cooling version.

Heat recovery
Modern mechanical ventilation systems with heat recovery fitted with an advanced filtration. Available models: ducted and wall-mounted are perfect for detached houses and offices.

Air curtains
Noxa, Remak and Thermoscreens brands, available as water heated, electric or refrigerant supplied air curtain that operates as a heat pump, in horizontal or vertical configuration.

Air purifiers
Units which simultaneously filters air and clean it from impurities. The built-in ionizer releases negative and positive ions, eliminates unpleasant odours, dust, smoke and pollens, providing fresh and healthy air in the room.
Close control units
Innovative and reliable units, that prove themselves in the most demanding conditions. Solutions offered by HiRef company meet demands of spaces with specific technical requirements, like server rooms, laboratories or data centres.

Ventilation
Remark brand represents the high quality units with 99.000 m3/h capacity, that provide intake of the proper amount, exchange and treatment (discharge, filtering, cooling down, humidifying, drying) of air distributed through the installation in the whole building or its part.

Control systems
We offer a wide range of control units - from simple wired and wireless controllers up to the advances central control systems.

Accessories
We provide an extensive range of accessories for the majority of devices from our offer - including drain pumps, absolute filters used in heat recovery as well as controllers and BMS gates for fan-coils.
Discover our history.
Our long market presence is the guarantee of quality.
2011
Company established with green heat pumps as the leading product.
2012
Adding ventilation solutions to the offer.
2013
Nabilaton as the General Representative of Galletti brand in Poland.
2014
Offer enhanced with HiRef close control units.
2015
Implementation of the Noxa brand on the European market.
2016
First successes in the sale of Noxa fan coils and air curtains.
2017
Introduction of heat-recovery and heat pumps.
2018
Business relocation to the office in Marki with enormous logistic back-up.
2019
Nabilaton as the General Representative of Remak brand in Poland.
2020
Expanding product offer with Noxa modular chillers, Thermocold brand and Midea M-Thermal II generation heat pumps.
2021
New website and Partner Zone!