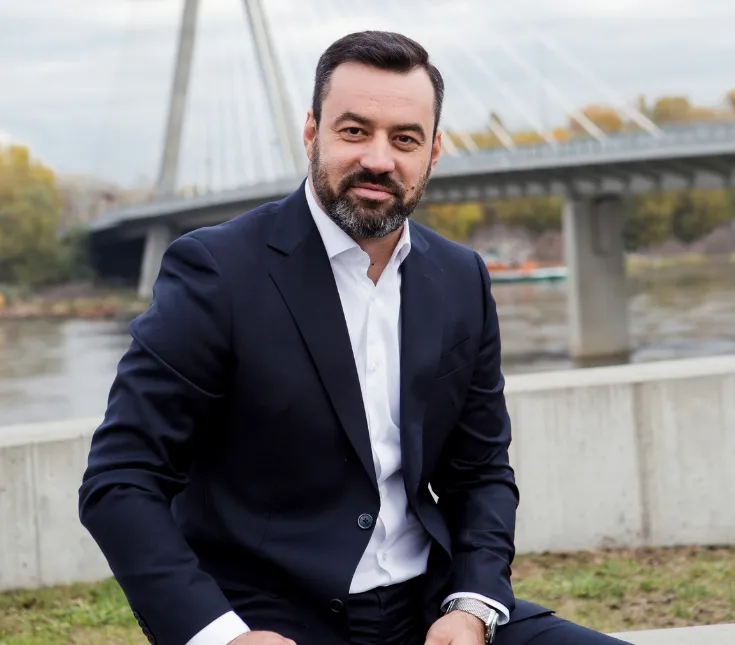 10 years of Nabilaton!
Even more top brands and products and also development and expansion of company's structure and new projects. This year Nabilaton celebrates its 10th anniversary. The jubilee is intended to be the best opportunity for further implementation of ambitious plans.
New visual identity of Nabilaton, introduced in November 2020, was the first, shy announcement of this year's anniversary. This was a year of a completely new set of challenges and many changes – said Sebastian Wróbel, Nabilaton's Sales Director. Simplicity and elegance hidden in the new look of the company's logotype – perfectly reflects it, because according to Sebastian Wróbel – Nabilaton is a vision, perfectionism and quality.
Nabilaton distributes such brands as Galletti, Noxa, Thermoscreens, HiRef and for 2 years – Remak, which has expanded company's resources with ventilation section. We are successively expanding this brand, promote it and at the same time acting for enlargement of our team, who is responsible for it. So far we have experienced the first successes – as the company's representative highlights. Among others, it includes the biggest Marriott hotel in Poland, located in Cracow. This facility is equipped with 11 air-handling units. – For us, it is a confirmation, that Remak, as a professional brand with the high quality products, reaches the customers that we actually want to address – stresses the Director.
In 2020 the company has enhanced with a further brand. It is the Italian manufacturer of chilled water units – Thermocold. There was also a new challenge with Midea brand. The company has become the distributor of M-Thermal heat pumps – This is a new, interesting, top product of good quality and value. One of the best technical and technological solution in the market. It operates in extreme conditions, even weather, very ecology-oriented with A+++ class. We have our own sales concept for it and it is in 2021 when we are going to focus our market actions including even this unit, with new partners – announces Wróbel.
Director shortly sums up the last 10 years of Nabilaton in the HVAC market: it is the return of some vision, change of operational concept and simultaneous, continuous development. The company was launched not only for the creation of the wide portfolio of different brands, but also to distribute ecological devices, among others the heat pumps. – Today, we are delighted to return to these solutions and we intend to expand the portfolio of green energy, on the basis of further goods – he announces. Representation of top brands has attracted a group of specialists. Part of them is here from the beginning, like e.g. Krzysztof Sałtrukowicz, responsible for products related to chilled water. Our personnel focuses on structural and product development and also helps introducing new brands – said Sebastian Wróbel.
Precisely, the continuous building of the specialised staff is one of the tasks for 2021. Company's potential and possibilities are going to rise as well. This year will be full of new challenges, as the Board is heading a very big surprise-project. We are heavily committed, we do not stop. Anticipating the questions, the pandemic has not affected our objectives. Plans might get ruined only if they are not specified beforehand – underlines Director.
This year, we also plan anniversary promotion campaigns, contests and events, so stay tuned! The first surprise is coming soon!